Maria Lages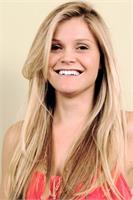 Maria was born in Rio de Janeiro and raised in the mountains of Minas Gerais, Brazil. She opened Om Yoga in 2010. Maria completed her first 200 hour Yoga Certification with her beloved teacher, Grace Morales, in 2008. She traveled to India to study Ashtanga Yoga in Mysore with V. Sheshadri in 2012, completed a 500hr certification with Johnna Smith in 2015, and her Prenatal Yoga Certification with Amani Murray in 2017. Maria credits her entrepreneurial success to being incredibly passionate about making a difference in other people's lives. She encourages everyone who is a part of the Om Yoga community to incorporate and convey values such as compassion, mindfulness, integrity, and purpose in their daily work and in their relationships with others. "My goal is to provide a peaceful and supportive space for people to breathe, move, and connect."
Maria Lages instructs the following:



An intermediate flow of poses designed to detoxify the body with a heat building series and emphasis on twists and forward folds. It's hot, be prepared to sweat!




A lovely way to connect with your growing child (and belly), prepare yourself for labor, and meet other expecting mamas. Gently flowing practices are designed to help expecting moms improve circulation, ease digestion, maintain a limber spine, strengthen uterus and pelvic muscles.




Yoga Nidra has been found to reduce tension and anxiety by settling the body into a state of rest and attaining a deep sense of peace in the mind. You will be guided through mindful awareness of sensations in the body. Alleviating any autonomic symptoms of high stress or anxiety such as headache, chest pain, palpitations, sweating and abdominal pain. This technique is useful for anyone looking to destress, relax, calm the nervous system and has also been used to help soldiers from war cope with posttraumatic stress disorder. Bring a bolster, eye pillow and anything that will make you comfortable while lying on your back. You can also use our blankets! Reserve your spot, it will fill up fast!

$18

*FREE for members- please sign up online to reserve your space and we will give you complimentary access to this event if you are on our monthly membership.