Maria Lages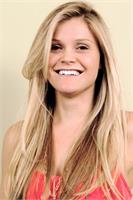 Maria was born and raised in the mountains of Minas Gerais, Brazil. She opened Om Yoga at the age of 22 in 2010. Maria credits her entrepreneurial success to being incredibly passionate about making a difference in other people's lives. Over the years Om has become a place of community, friendships, support, and inspiration to many. Maria encourages everyone who is a part of this growing community to incorporate and convey values such as compassion, mindfulness, integrity, purpose, and initiative in their work and in their relationships with one another. "Yoga has taught me not to lose touch with who I am. Your yoga practice is what you want it to be. It is ever evolving and it changes based on what your needs are."
Maria Lages instructs the following:
An intermediate flow of poses designed to detoxify the body with a heat building series and emphasis on twists and forward folds. Heaters will be used to increase room temperature.




A lovely way to connect with your growing child (and belly), prepare yourself for labor, and meet other expecting mamas. Gently flowing practices are designed to help expecting moms improve circulation, ease digestion, maintain a limber spine, strengthen uterus and pelvic muscles.




This is a very relaxing class. Restorative yoga poses will calm the mind, reduce stress and relieve anxiety. We will find stillness in poses that can be supported with props to stretch both muscles and ligaments- increasing your flexibility and range of motion. Perfect class for all levels, beginner friendly!




Intermediate flow, combining basic and advanced poses and offering modifications. This is a well balanced class and great way to increase your heart rate, expand lung capacity, improve balance, strengthen core muscles and increase flexibility.