Chandler Tribble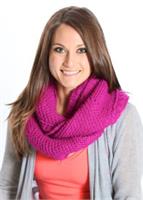 Being active is integral to how Chandler lives her life. In fact, being an athlete is how she has always identified herself; it is how she socializes, relieves stress, and finds balance in life. As a runner, yoga was often suggested to Chandler, but it never took precedence in her life until after college. When her college athletic career ended in 2008, she knew she had to find a way to keep herself motivated and healthy. So, in 2009 Chandler began practicing yoga consistently. She is amazed at how much it continues to shape and better her life in so many ways. Yoga forces her to slow down and focus on her mind AND body. Chandler is now physically stronger, her relationships are healthier, her breaths are deeper, and her mind is sounder than ever before. In May of 2013, Chandler completed her 200-hour RYT at Y2 Yoga under the guidance of Tanner Bazemore and Johanna Smith. She is thrilled to share the fire for yoga that her teachers instilled in her, along with her passion for living a healthy and active lifestyle with others. Chandler is thankful every day that she rolls out her mat for her abilities, her health, and her practice.
Chandler Tribble instructs the following:
Intermediate flow, combining basic and advanced poses and offering modifications. This is a well balanced class and great way to increase your heart rate, expand lung capacity, improve balance, strengthen core muscles and increase flexibility.




Our slow flow classes are especially good for beginners! Some say that simplicity is the ultimate sophistication. You will be guided through a gentle flow of foundational yoga postures to help you build strength and increase flexibility. Our teachers will give plenty of modifications s and encourage the use of props to support the practice and those who have tight muscles and limited mobility. You will learn the principles of alignment, breath and movement -- while enjoying the peace and tranquilly that yoga brings!