Allyson Rooney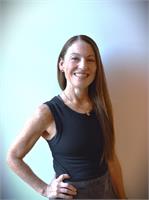 Allyson, a physical therapist of over 24 years, has diverse clinical experience treating patients with both neurological and orthopedic conditions. She spent the first 19 years of her career in New York City at Mount Sinai Medical Center. In addition to clinical practice in multiple settings throughout the Medical Center, Allyson held leadership roles including Program Manager for the Outpatient Physical Therapy Department, Clinical Coordinator of the Physical Therapy Student Program, and Educator in various Accredited Physical Therapy Programs throughout New York City. Allyson relocated with her husband and two young daughters to Fort Mill 5 years ago. She currently works as a physical therapist in the Outpatient Department at Carolinas Rehabilitation Mount Holly. Allyson has been practicing yoga for over 10 years, and most recently completed her RYT-200 training through Ayana Yoga to deepen both her personal and clinical practice. She is currently teaching Yoga at the Fort Mill YMCA and Om Yoga. She enjoys running, yoga, traveling, and spending time with her family.
Allyson Rooney instructs the following:
An intermediate flow of poses designed to detoxify the body with a heat building series and emphasis on twists and forward folds. It's hot, be prepared to sweat!




Intermediate flow, combining basic and advanced poses and offering modifications. This is a well balanced class and great way to increase your heart rate, expand lung capacity, improve balance, strengthen core muscles and increase flexibility.