Pam Jamieson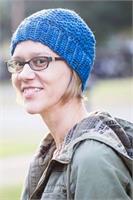 Pam's yoga journey began around 6 years ago, as a path to physical health. It then became a journey inward that led Pam to a stronger connection to her intuition and heart. Pam's practice has helped her grow on and off the mat, not only physically, but also mentally and spiritually. This path of learning continues to fuel her and her teaching. Pam completed her 200-hr training in 2016 at Enlighten Yoga in Charlotte, NC. She likes to combine aspects from different styles of yoga in her classes including ashtanga, vinyasa universal, and jivamukti yoga. In Pam's classes, you will move with your breath through sequences to build strength and flexibility. Balancing poses on your feet and hands will be offered. Pam likes reminding her students that falling isn't failing - it's a chance to try again. She also believes you are stronger than you realize!
Pam Jamieson instructs the following:
Intermediate flow, combining basic and advanced poses and offering modifications. This is a well balanced class and great way to increase your heart rate, expand lung capacity, improve balance, strengthen core muscles and increase flexibility.




This is a very relaxing class. Restorative yoga poses will calm the mind, reduce stress and relieve anxiety. We will find stillness in poses that can be supported with props to stretch both muscles and ligaments- increasing your flexibility and range of motion. Perfect class for all levels, beginner friendly!