Maria Lages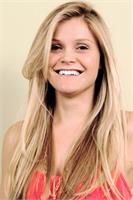 Maria was born in Rio de Janeiro, and raised in the mountains of Minas Gerais, Brazil. She opened Om Yoga in January 2011, and credits her entrepreneurial success to being incredibly passionate about making a difference in other people's lives. She encourages everyone who is a part of Om Yoga to incorporate and convey values such as compassion, mindfulness, integrity, and purpose in their work and their relationships with one another. Maria is a Registered Yoga Teacher (E-RYT 500) with Yoga Alliance, which acknowledges the completion of over 500 hours of extensive yoga teacher training. Her love for teaching began in 2008 when she completed a 200hr training at Charlotte Yoga with Grace Morales. Since then, she has spent time practicing Ashtanga Yoga in Mysore India, and studied with Johnna Smith, Rod Stryker, Rolf Gates, Baron Baptiste, and Dharma Mittra, who are all incredibly knowledgeable teachers. "My goal is to continue to provide a peaceful and supportive space for people to breathe, move, and connect."
Maria Lages instructs the following:
Our slow flow classes are especially good for beginners! Some say that simplicity is the ultimate sophistication. You will be guided through a gentle flow of foundational yoga postures to help you build strength and increase flexibility. Our teachers will give plenty of modifications s and encourage the use of props to support the practice and those who have tight muscles and limited mobility. You will learn the principles of alignment, breath and movement -- while enjoying the peace and tranquilly that yoga brings!




This is a fun, heat building, invigorating yoga practice for intermediate and advanced students! You will be encouraged to explore inversions, arm balances, and play with the boundaries of your current limitations. Temperature: 80 degrees.




An intermediate flow of poses designed to detoxify the body with a heat building series and emphasis on twists and forward folds. It's hot, be prepared to sweat!