April Cannon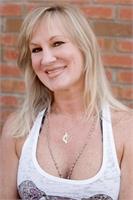 April has been practicing Yoga for over 15 years. She has studied with many amazing teachers such as Laruga Glaser, John Bultman, Tim Miller, Michael Gannon, and Baron Baptiste to name a few. As a result, April brings to Om over 800 hours of Yoga education and training. Her classes are full of charisma, laughter and community, as well as many opportunities to take your practice to the next level. Whether you are a beginner or seasoned practitioner you will leave her classes with a greater understanding of postures and alignment. Not to mention some yummy assists! April is a survivor of Sepsis, a life threatening complication of an infection in which the body begins to shut down to protect itself. 28-50% of people with Sepsis die annually. Those who survive often have organ damage, PTSD, and/or loss of limbs. She is grateful for her recovery and strives to share with her students the importance of gratitude for even the smallest of things. She holds a BA in Middle Eastern studies from the University of Texas at Dallas and has been married to her husband John for 20 years.
April Cannon instructs the following:
Energize your body and soul with this invigorating $9 power class, all levels welcome! Class is heated to 78 degrees. You will flow through basic and advanced poses, given modifications if you are a beginner. This well balanced class will increase your heart rate, improve your balance + flexibility, and strengthen your core!




Our slow flow classes are especially good for beginners! Some say that simplicity is the ultimate sophistication. You will be guided through a gentle flow of foundational yoga postures to help you build strength and increase flexibility. Our teachers will give plenty of modifications s and encourage the use of props to support the practice and those who have tight muscles and limited mobility. You will learn the principles of alignment, breath and movement -- while enjoying the peace and tranquilly that yoga brings!




An intermediate flow of poses designed to detoxify the body with a heat building series and emphasis on twists and forward folds. It's hot, be prepared to sweat!




Intermediate flow, combining basic and advanced poses and offering modifications. This is a well balanced class and great way to increase your heart rate, expand lung capacity, improve balance, strengthen core muscles and increase flexibility.