Devon Racz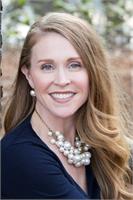 Devon was born and raised in Cleveland, Ohio and moved to Charlotte in 2013. She has been an avid marathon runner for 15 years and turned to yoga in 2013 while struggling to get pregnant. Her love for the practice has continued to grow over the years and she fulfilled her goal of completing teacher training with Jaimis Huff and Jennifer Busco in 2017. She loves to flow, sweat, and get upside down whenever she can. She also loves spending time with her twins, husband, and dog. Devon credits the practice for getting her through a tough pregnancy, recovery, a stressful job, and being a busy working mom of twins. Devon is a medical sales executive in South Carolina and has a passion for health and wellness.
Devon Racz instructs the following:
Intermediate flow, combining basic and advanced poses and offering modifications. This is a well balanced class and great way to increase your heart rate, expand lung capacity, improve balance, strengthen core muscles and increase flexibility.




An intermediate flow of poses designed to detoxify the body with a heat building series and emphasis on twists and forward folds. It's hot, be prepared to sweat!